Cokiing vacation Itinerary
Immerse yourself in the passion of Italian and Tuscan cooking
Created to offer you a unique and rare opportunity to live and experience the real life in Tuscany and to provide the best possible culinary vacation for our clients. MangiarDivino combines taking you to stay in amazing private villas in one of the most beautiful areas of Tuscany, Chianti Arezzo.
Customize your cooking Vacation according your coulinary desire
Flavours of Tuscany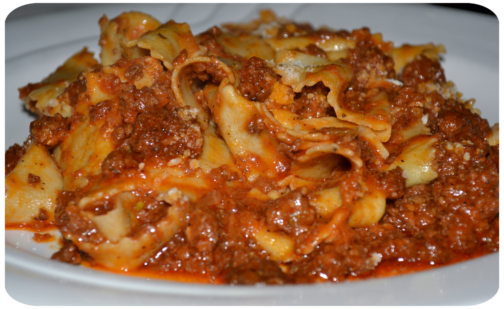 Simplicity are the fundamentals of Tuscan cuisine. We will use: legumes, bread baked in a wood, cheeses, vegetables and fruits in season and EVO oil of our production. country recipes handed down for generations: a great heritage of the Mediterranean diet to be preserved . During the cooking classes you will learn "with the support of the chef Fabrizio" a wide range of traditional Tuscan recipes, from soups, hand made pasta such as pappardelle, pici and meat or fish dishes after which at the end of your meals, a delicius dessert as tradition cookies with almonds and chestnut honey "Cantucci" Panna cotta, zuppa inglese and much more... The right key, is to use local ingredients of the season, simply and cooked just right, to bring out every flavor apotheosis of Tuscany cuisine: a feast of colours, a dance of tastes! Roll up your sleeves and learn hands-on.
Mediterranean delights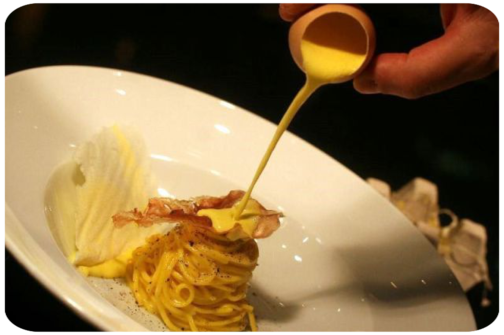 Experience the delights of the traditional Italian lifestyle, while performing professional and fun cooking classes and enjoying relaxing excursions. You will learn to prepare all the essential components of a Italian cousin: appetizers, soups, homemade pasta, meats, vegetables and desserts; Esxperience the real Mediterranean diet
The ingredients used are fully organic and seasonal, many of which are grown in our farm gardens . Other ingredients are carefully selected from local markets and farmers of my knowledge; To ensure the best results .
Pasta Paradise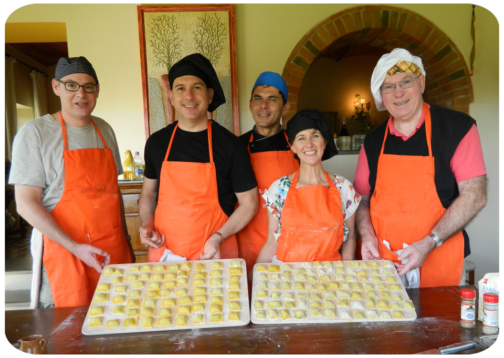 You will learn to prepare all the essential components of a Italian meal, passion for reviving Tuscany and Italian historic recipes and giving them a contemporary twist: all type of homemade pasta accompanied by sauces, meat, vegetables and much more.... ending with delicious traditional desserts.
Using guaranteed organic local products of our production such as Chianti wine, extra virgin olive oil and seasonal fruit & veg.
Pizza & Baking Technique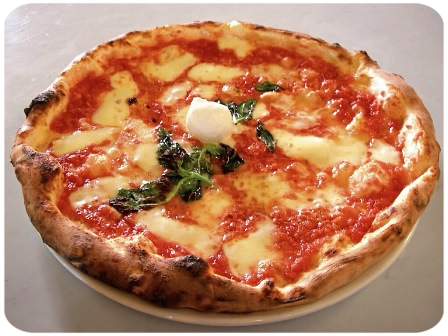 Baking and Dessert cooking holiday, is the perfect and testy combination for everyone who wants to learn all the secrets of italian leavening (natural yeast) and baking techniques , prepare the typical crispy Tuscan bread, baked pasta, stuffed ciabatta, pizzas, calzones, and schiacciate of various Flavours, and finally preparation of traditional Italian dessert .
Try our special doughs : !! Kamut, soy, Integral, spelled and without yeast
Flavours of Sea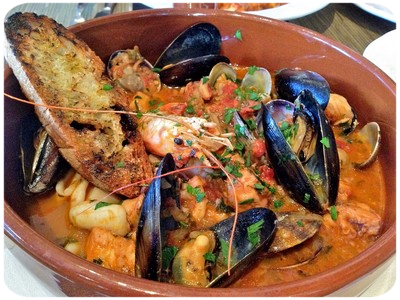 It is not always said that Tuscany is synonymous with meat (ciccia); myth debunked by the great variety of dishes based on fish, of an ancient tradition.
Chef Fabrizio will teach you pick the best fresh fish and shellfish in the local markets, will demonstrate step by step how to prepare, filleting, diliscare and cook the fish to perfection, Learn Tuscan cooking true Italian style and have fun doing it.
Gluteen free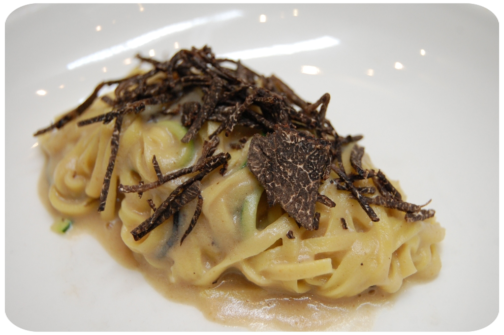 Our vegetarian and vegan friends, will be satisfied of the best, thanks to the variety of vegetables and products, that we can find in this wonderfull part of the world Tuscany Arezzo .
With the support and expertise of the chef Fabrizio we prepare together, tasty and choreographic dishes, even the look is important, all the recipes will be prepared with seasonal organic products mostly from our farms gardens.
Vegetarian Cooking Delicacies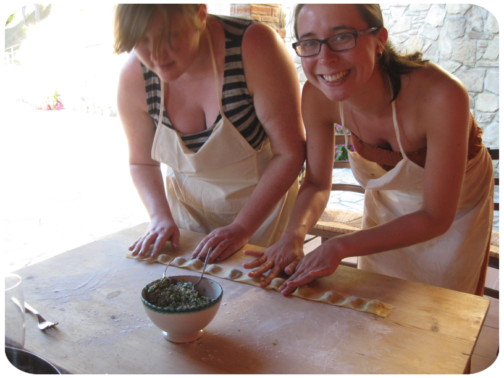 For all those who suffer from gluteen intollerance, Chef in Tuscany MangiarDivino will put his experience to prepare a fantastic meals gluten free without sacrificing taste and flavors of traditional Tuscan cuisine. Furthermore our gluten free cookery lesson will teach you to prepare all typical dishes but with special attention, such as hand made pasta, gluteen free pizza, desserts and more.....