Hire Private Chef In Tuscany
Personal Chef at home....
Rent a private chef in Tuscany and Umbria. Italian regions known for its world class cuisine...
I will come to yours holiday villa and cook an amazing Gourmet experience from the appetizer to desserts in the comfort of your home.
You can customize your menu and adapt it to your personal needs and specific wishes.
I will recommend a menu adapted to your requests and seasonality of products, I will provide you a wide selection of proposals of the day to choose from and advising you the best wine for a perfect marriage..
I will be responsible for purchasing the right ingredients paying special attention to the quality and freshness… essential for who wants to "cook well".
You will have the chance to find yours delicious meals ready either on arrival or after a day out sightseeing, avoiding the stress to go out again either shopping or to find a suitable restaurant.
Simply sit back and relax as gourmet meals, skilfully prepared for you, With a personal in-house chef.
You can enjoy unique experience of five star cuisine in the comfort of your vacation rental.
Weddings, receptions & party..
.

not only include the preparation of 5 stars catering and finger food buffets, Thanks to our collaborators partners, we can provide everything you need for yours events at 360 degrees: Table ware, table service, After Dinner Open Bar, Bar tenders, Photographer And Musical Entertainment… We pay attention to every little detail to make sure your event runs smoothly and you and your guests have a wonderful time.
For private or corporate event, Mangiardivino is your private chef hire answer.
Packaged Lunches To Take Away...
For all who want to take day excursions to enjoy the most scenic locations "without to be worried to much find the suitable restaurant" cool down with a fantastic lunch in the countryside, what the Italians call pic nic very much in vogue in the summer weekend. We will prepare a fantastic lunch with typical Tuscan products such: Cinta Senese cold cuts, pecorino cheeses, fresh salads, typical cold pasta dishes and much more ...... all properly packaged to be easily transported .
Themed Cuisine...
Ethnic cuisine Delighted with flavors of faraway places and therapy of spices, add the experience and the fantasy of a culinary delights.
Vegetarian, vegan and celiac We have an extensive menu for people who have food allergies and special flavors, faced with responsibility and imagination, thanks to the variety of organic raw materials that our earth provides us, without sacrificing the flavours of Italian tradition
Breakfast for group...
Do you want a breakfast at home service ? without bothering to prepare ! Mangiardivino chef in Tuscany
is happy to prepare you,
various typologies of breakfast for every need and traditions: Italian - continental buffets - English breakfast - indian breakfast..... ( Minimum 10 participants ).
Home Delivery catering service...
Getting meals you like couldn't be simpler,Tell me your likes, dislikes, and dietary requirements, and let home delivery Chef do the rest !
Chef in Tuscany MANGIARDIVINO will save you from ever worrying about what's for dinner. Sustainable, natural, locally sourced produce. We Prepare Meals On The Same Day and Will Be Delivered On Sealed Containers Ready To Be Heated and relish with the pairing of a good wine.
( Minimum 4 participants ).
Wine List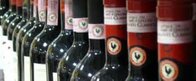 Home Wine
Chianti igt (our production)
Bianco igt
Red wine on Request
Chianti superiore docg
Nobile di Montepulciano
Brunello di Montalcino
Rosso di Montepulciano
Amarone
Barolo
White wine on Request
Muller Thurgau
Vernaccia di S Gimignano
Verdicchio
Gewztraminer
Rese wine
Rose Sparkling wine
Medium Dry Rose